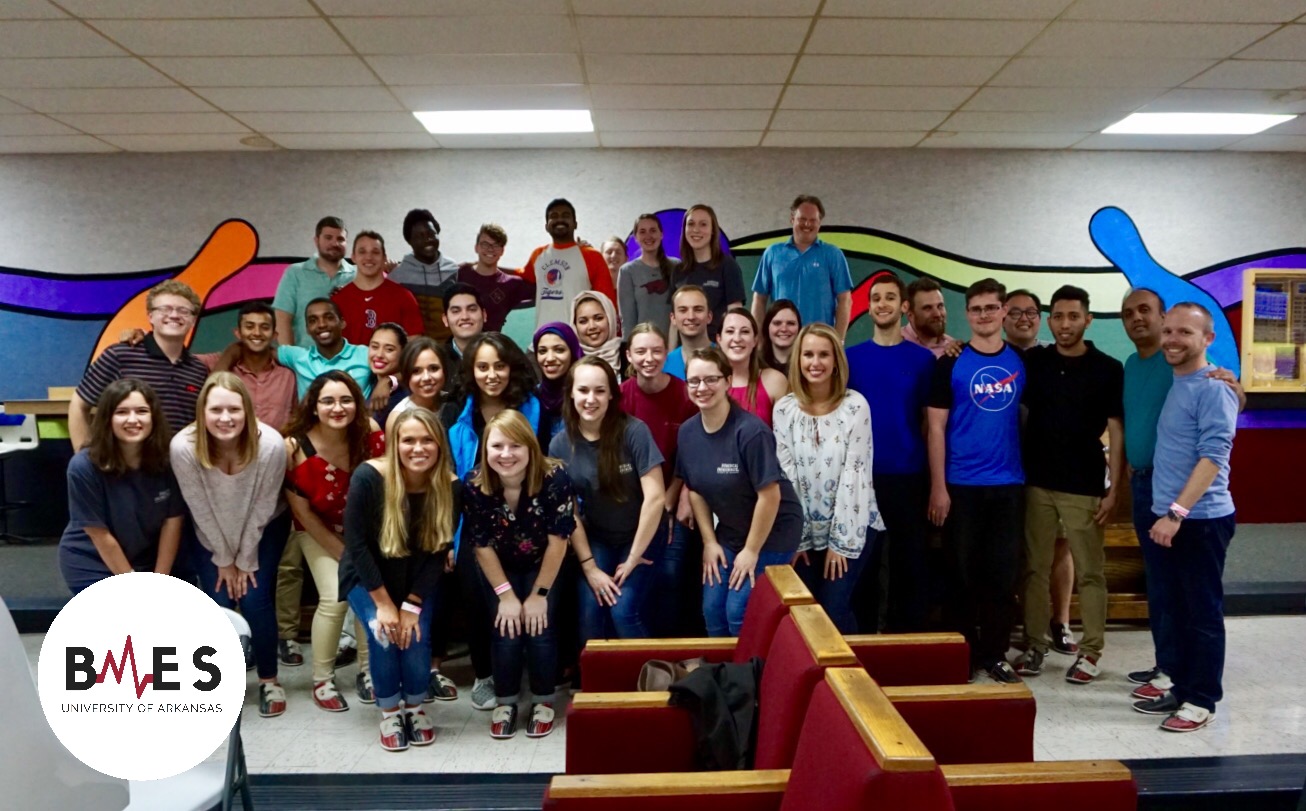 Welcome to the University of Arkansas' Biomedical Engineering Society.
University of Arkansas's Biomedical Engineering Society is a university chapter of the nation organization. As a chapter, BMES holds social events, speakers, and community service opportunities. BMES is not only for Biomedical Engineering majors. We welcome people from all majors who are interested in medical advancements and career opportunities. The mission of our chapter is to educate students on outreach and professional opportunities.
March 7 @ 11:00 am - 1:00 pm Come learn about opportunities within the industry. Panera will be catering this event.
read more
Submit your t-shirt design to bmes@uark.edu.
read more
Chapter Meeting
Date for November Meeting to be announced.
See the "News" tab for updates on upcoming events.